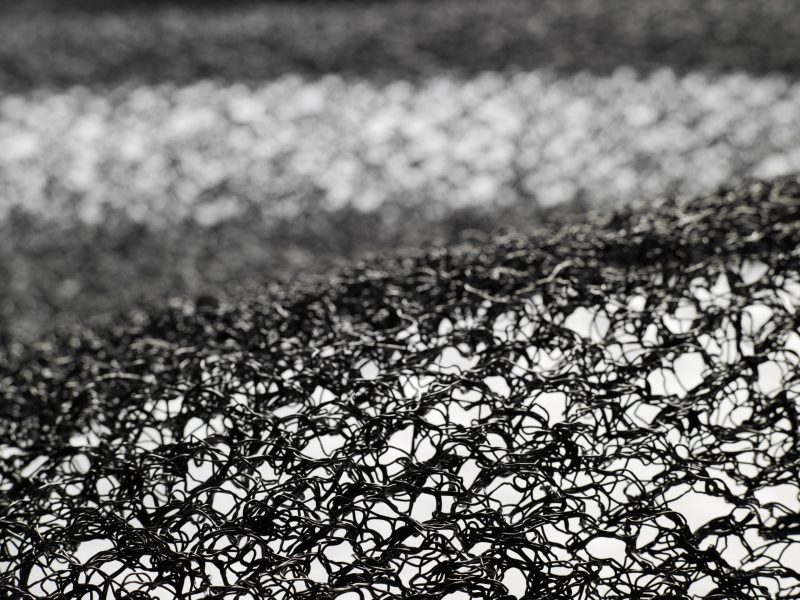 Polyfelt® Polymat
Polyfelt® Polymat erosion control mats (ECM) are monofilament Geomats made from polypropylene, with or without Geogrid reinforcement. The structure with its extremely high voids content reinforces the upper 1 to 2 cm of the soil, thereby preventing surface erosion on slopes and offering permanent support to topsoil and vegetation. 
Benefits
Polyfelt® Polymat protects all kinds of slopes on a long-term basis

Allows quick vegetation of steep slopes

Effective erosion control from the very first stage

Protects green surfaces from erosion by precipitation and floods

Quick and easy installation, absolutely environmentally friendly
TenCate Polyfelt® Polymat is available in different configurations:
Polymat 810, 1210 and 2010


The three-dimensional structure provides optimum interlock between sub grade and top soil.

Polymat 2020


The monofilament mat is reinforced by a Geogrid. At very long or steep (> 30°) slopes, the slope stability is significantly increased by taking up higher tensile forces. Furthermore, the reinforcing grid increases the stability against suction forces, e.g. when a dike is over flooded.
Application
Erosion control on slopes
Functions