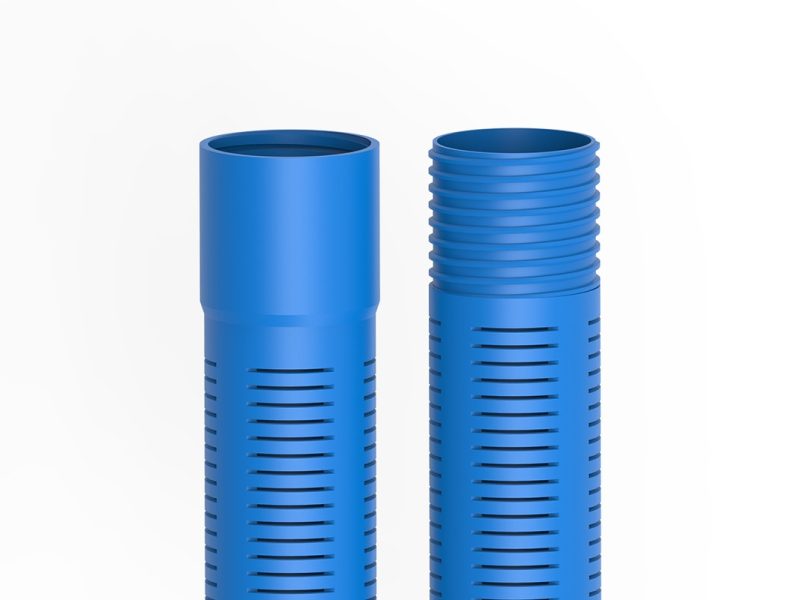 PVC Drainage pipes
PVC-U drainage system with corrugated walls with profiled internal and external surfaces, with nominal diameters from DN/OD 50 to DN/OD 200, made of unplasticized poly (vinyl chloride) (PVC-U).
Advantages
excellent impact resistance properties

higher resistance against UV radiation

excellent corrosion-resistance

excellent long-term strength properties (service life up to 50 years)

chemical and biological inertness

easy to transport and install
Application
Airports, railroads, construction of urban railways (underground).

Warehouses, industrial sites, parking lots and maneuvering areas.

Municipal and industrial waste dumps.

In addition, the systems can be used to drain rainwater and percolation.